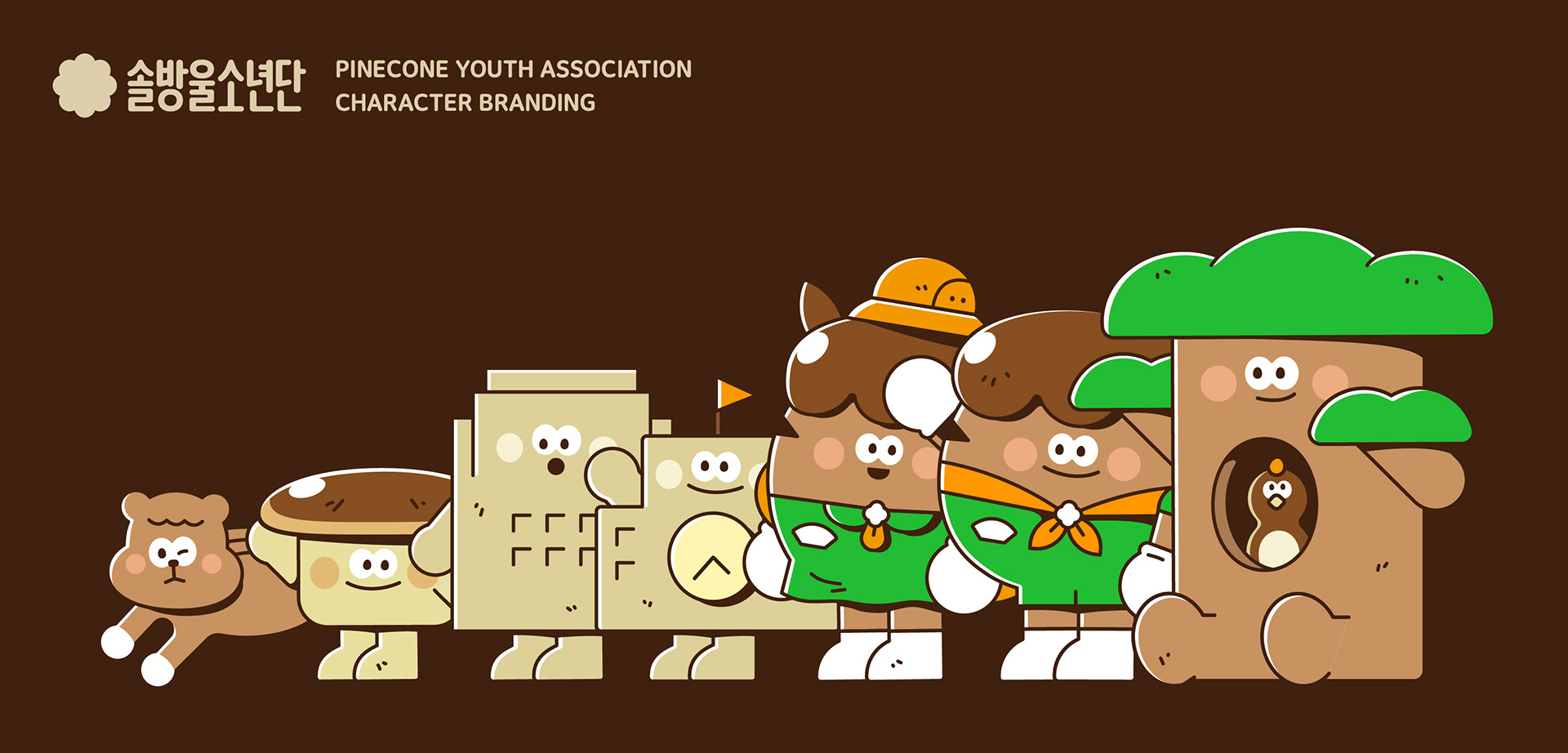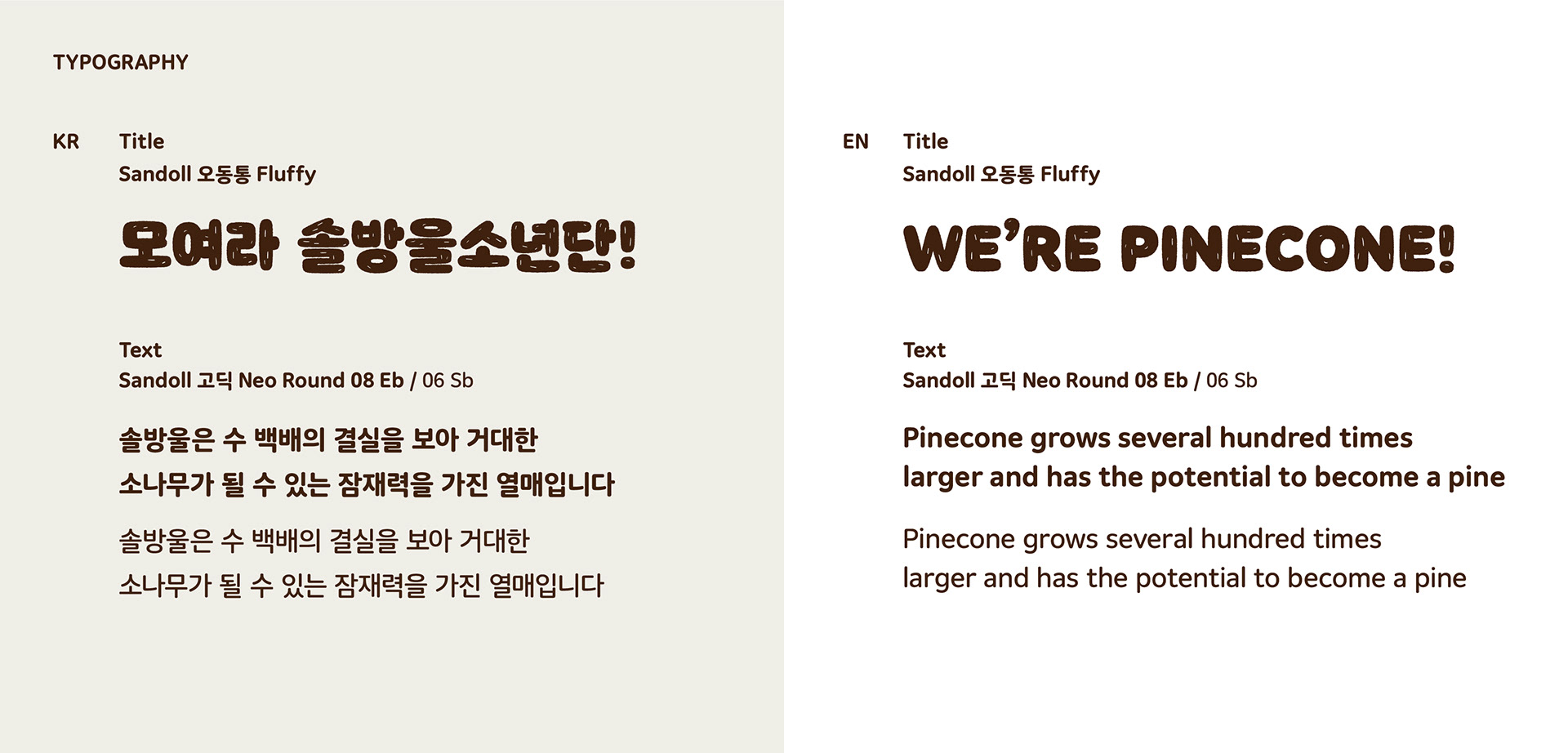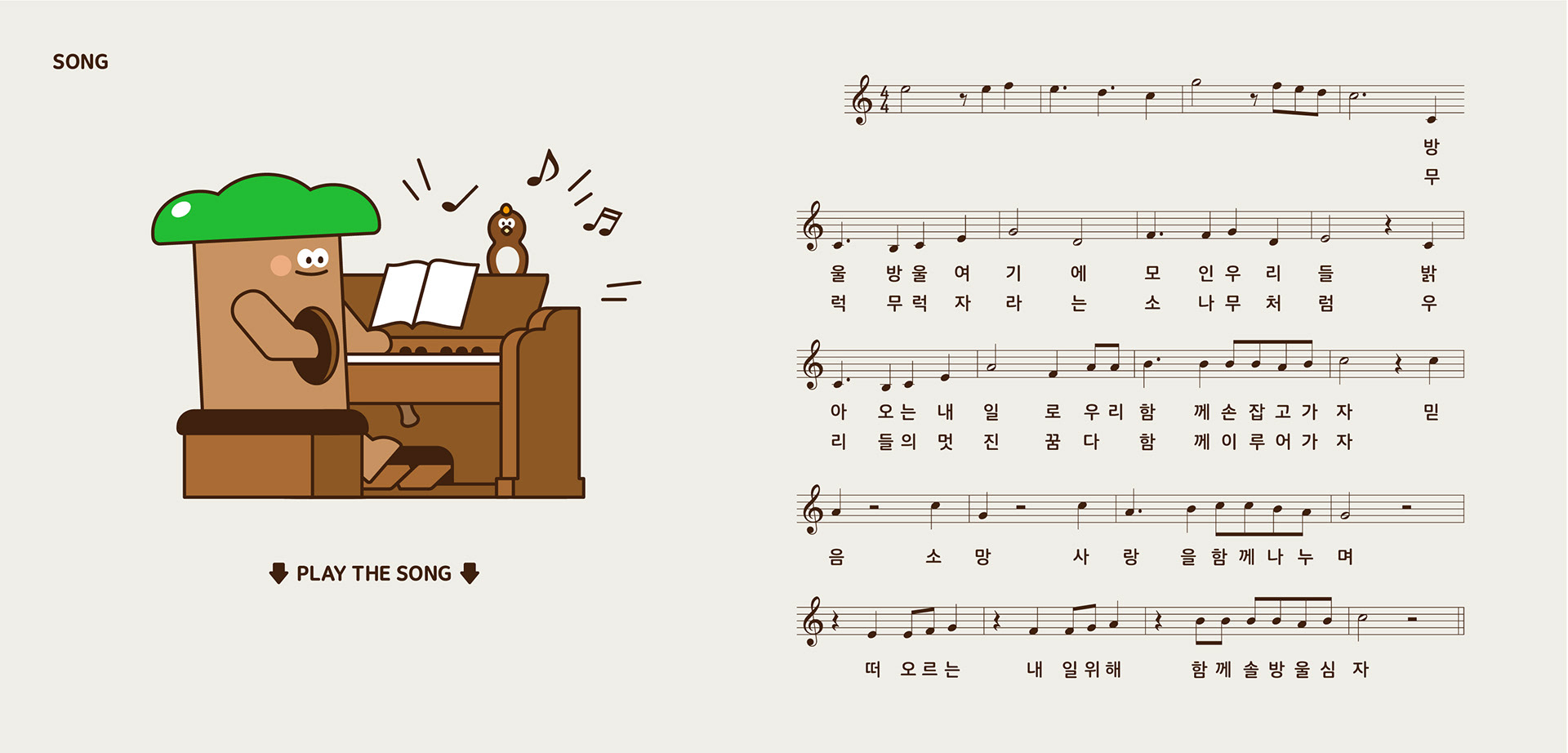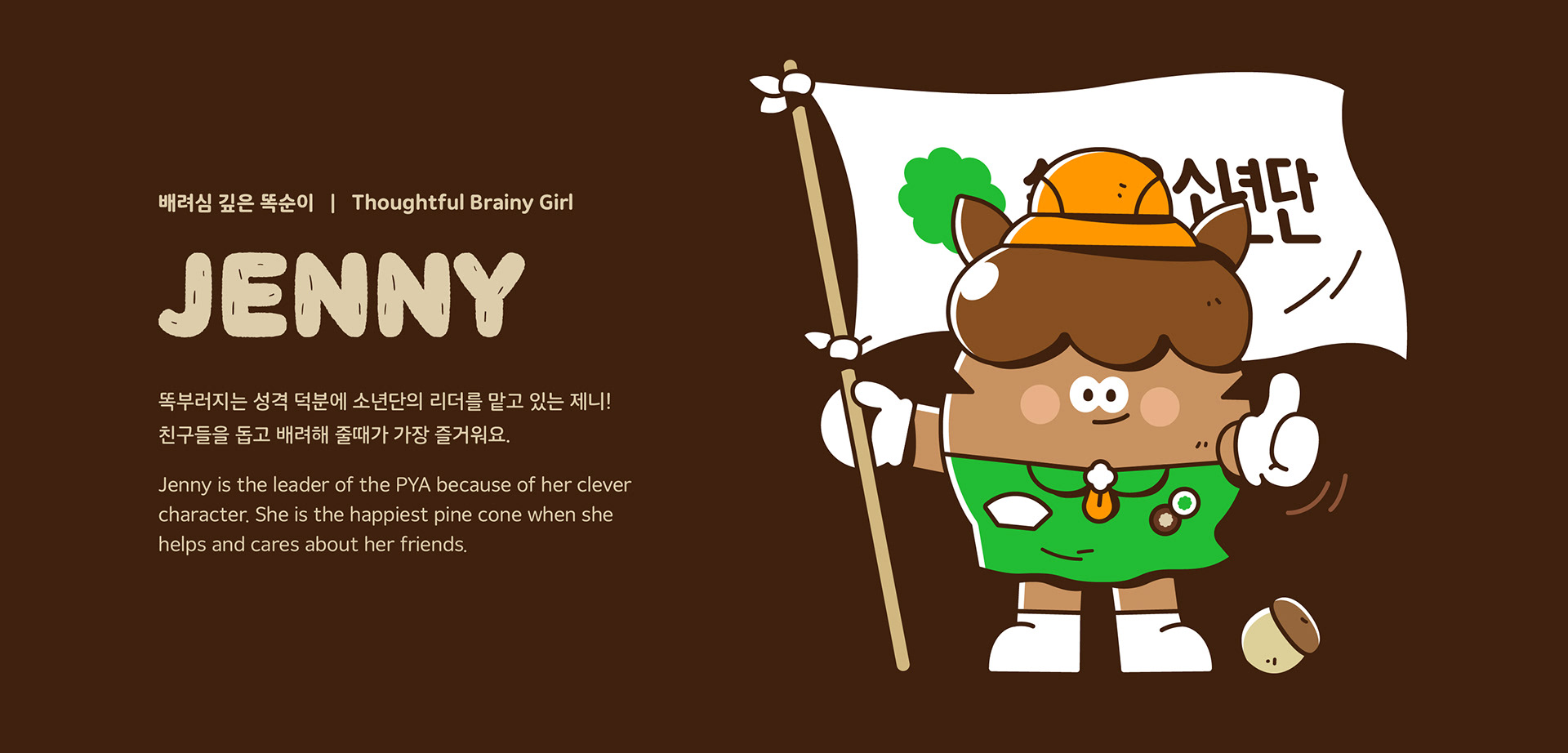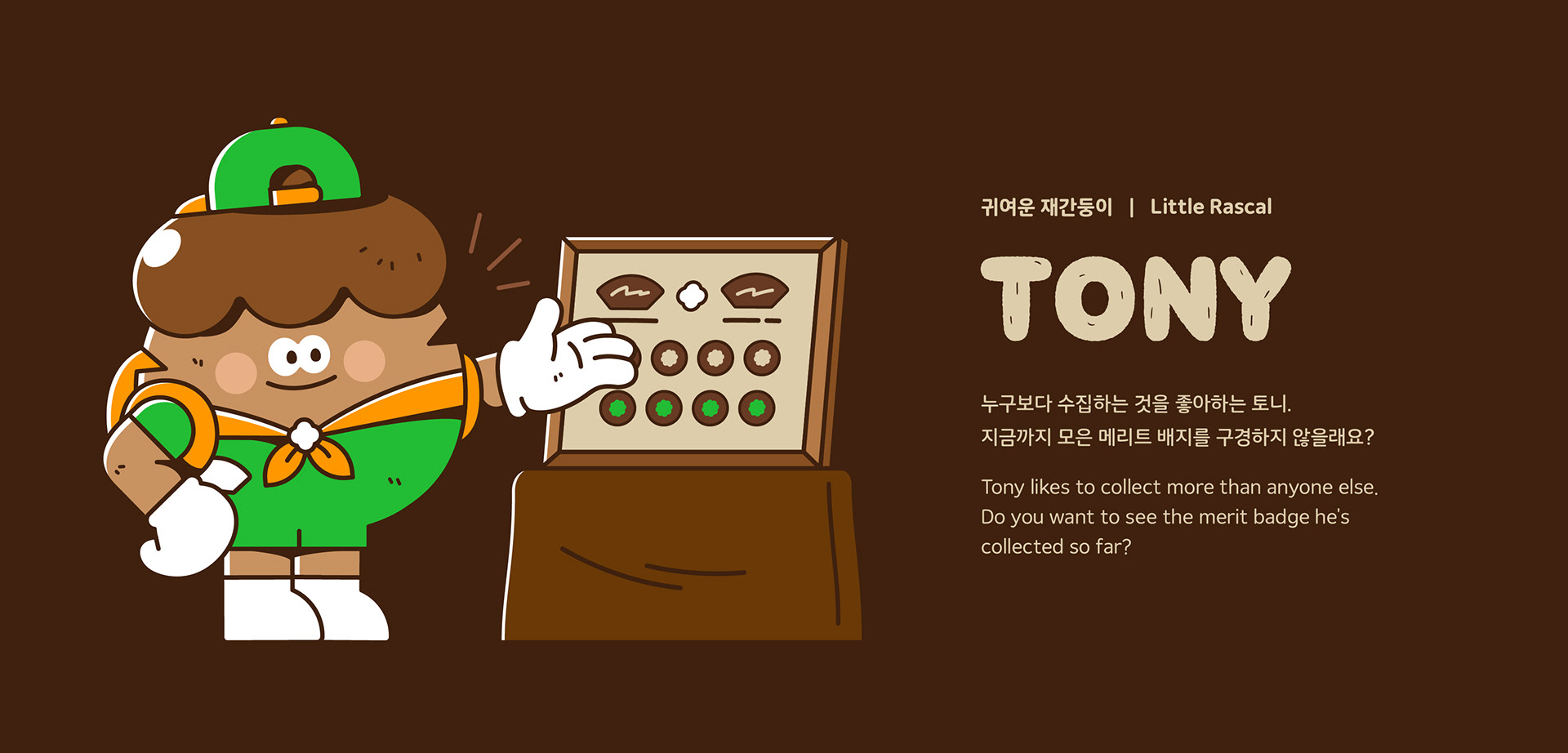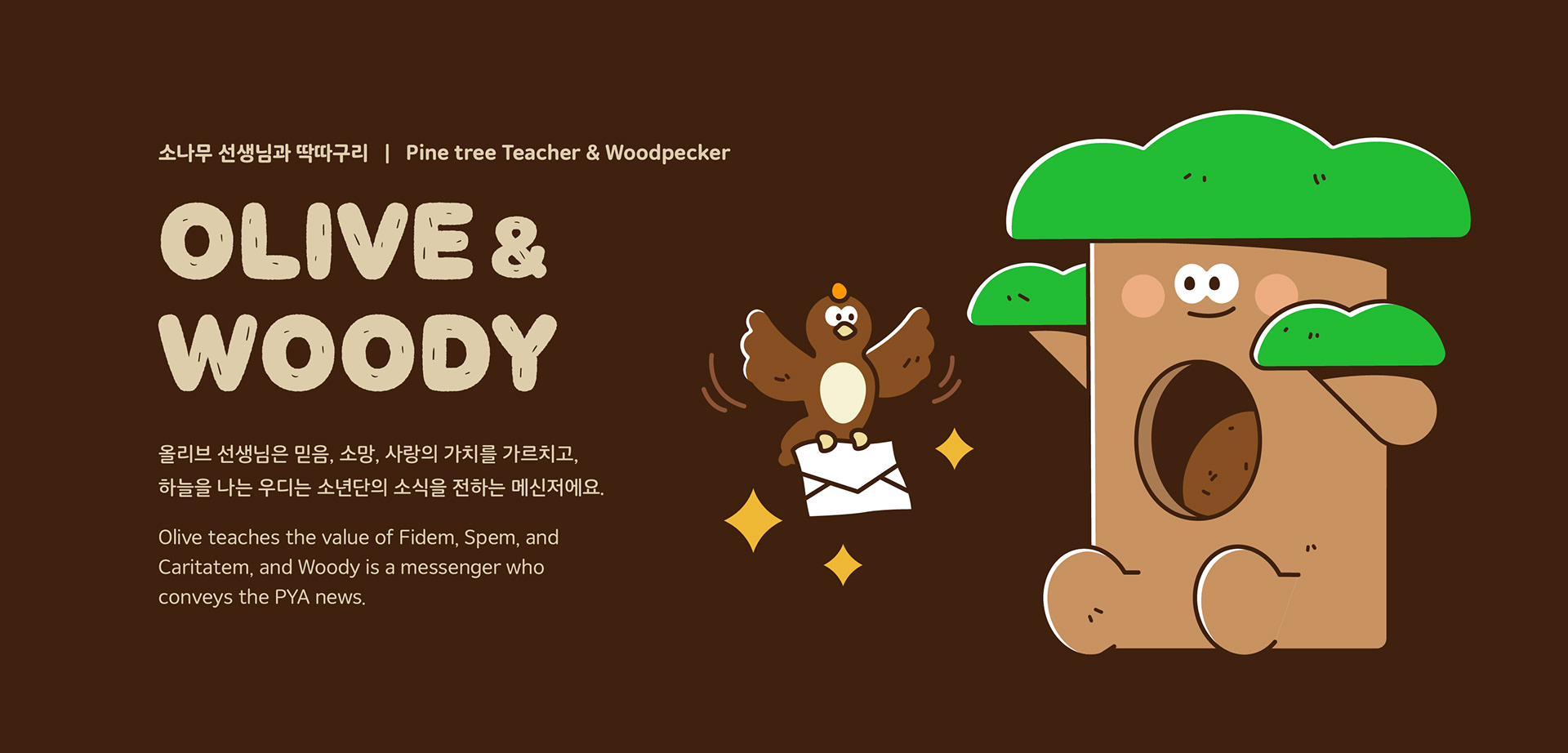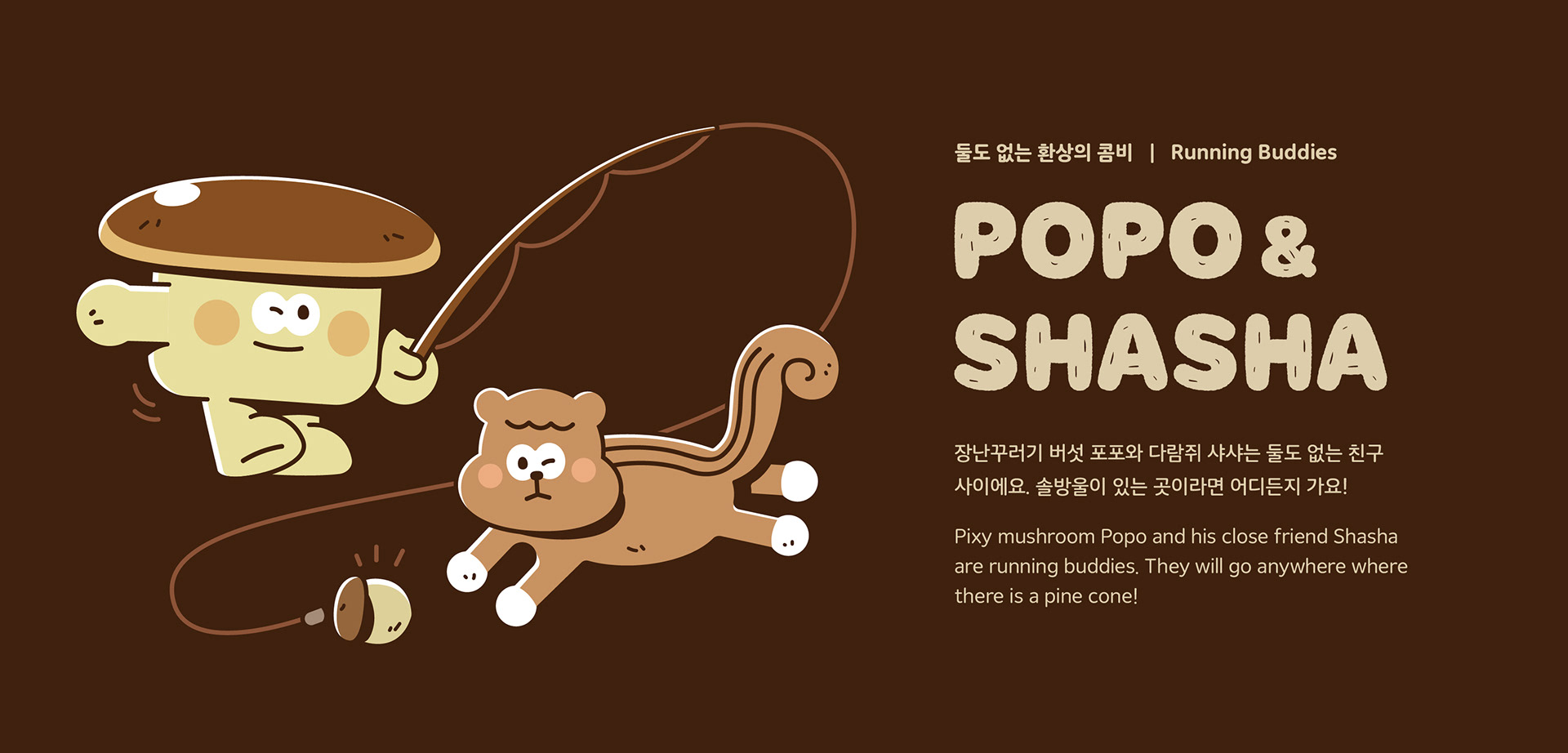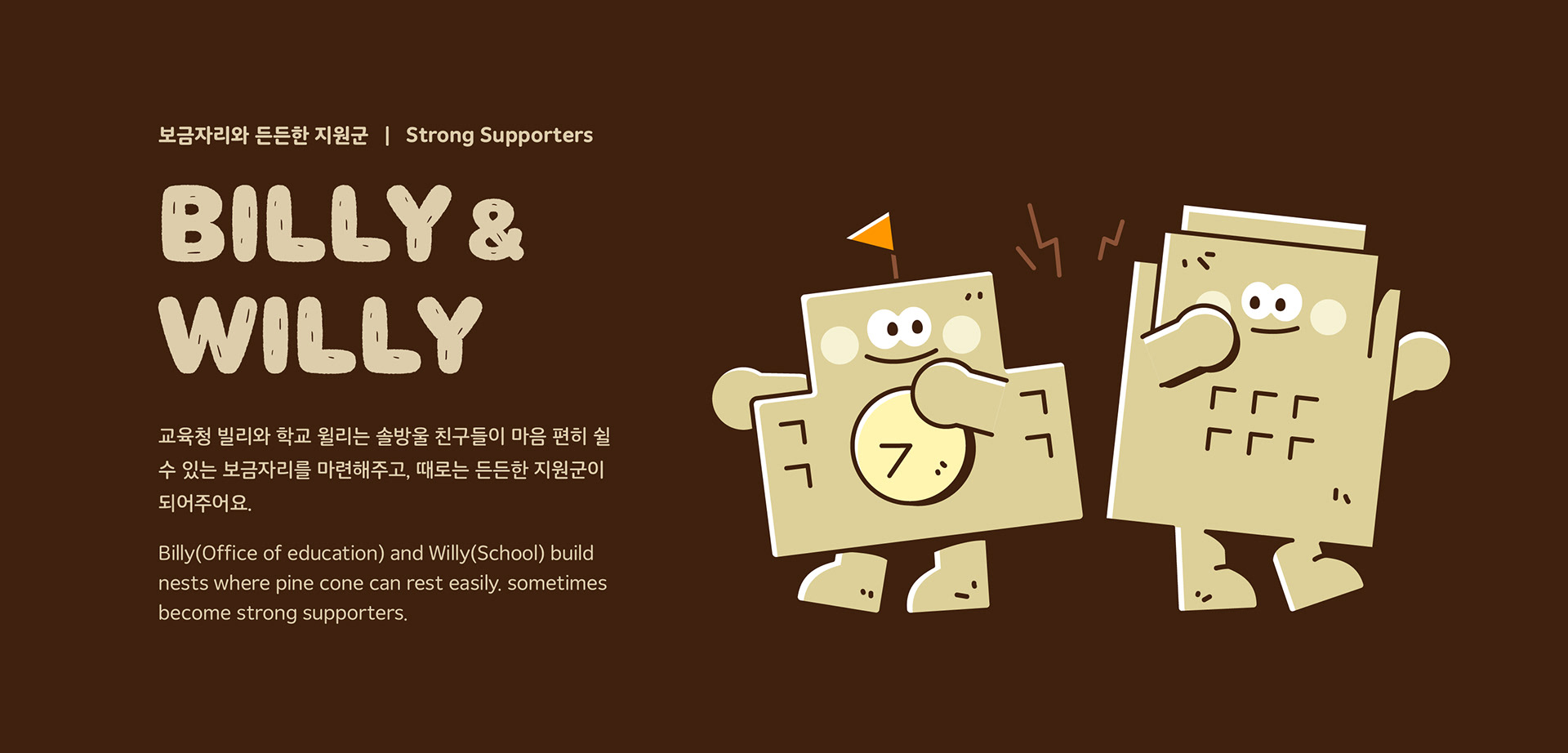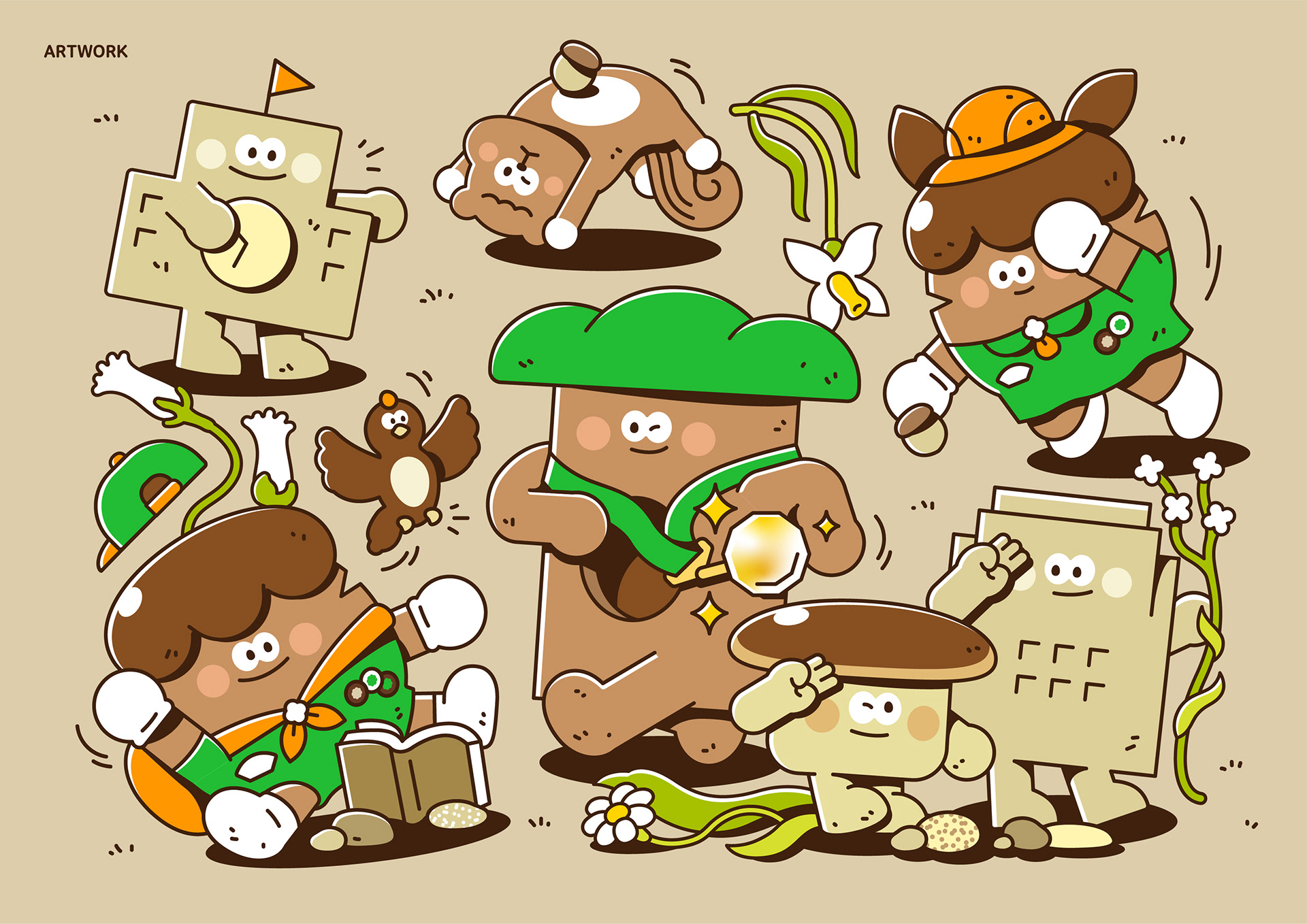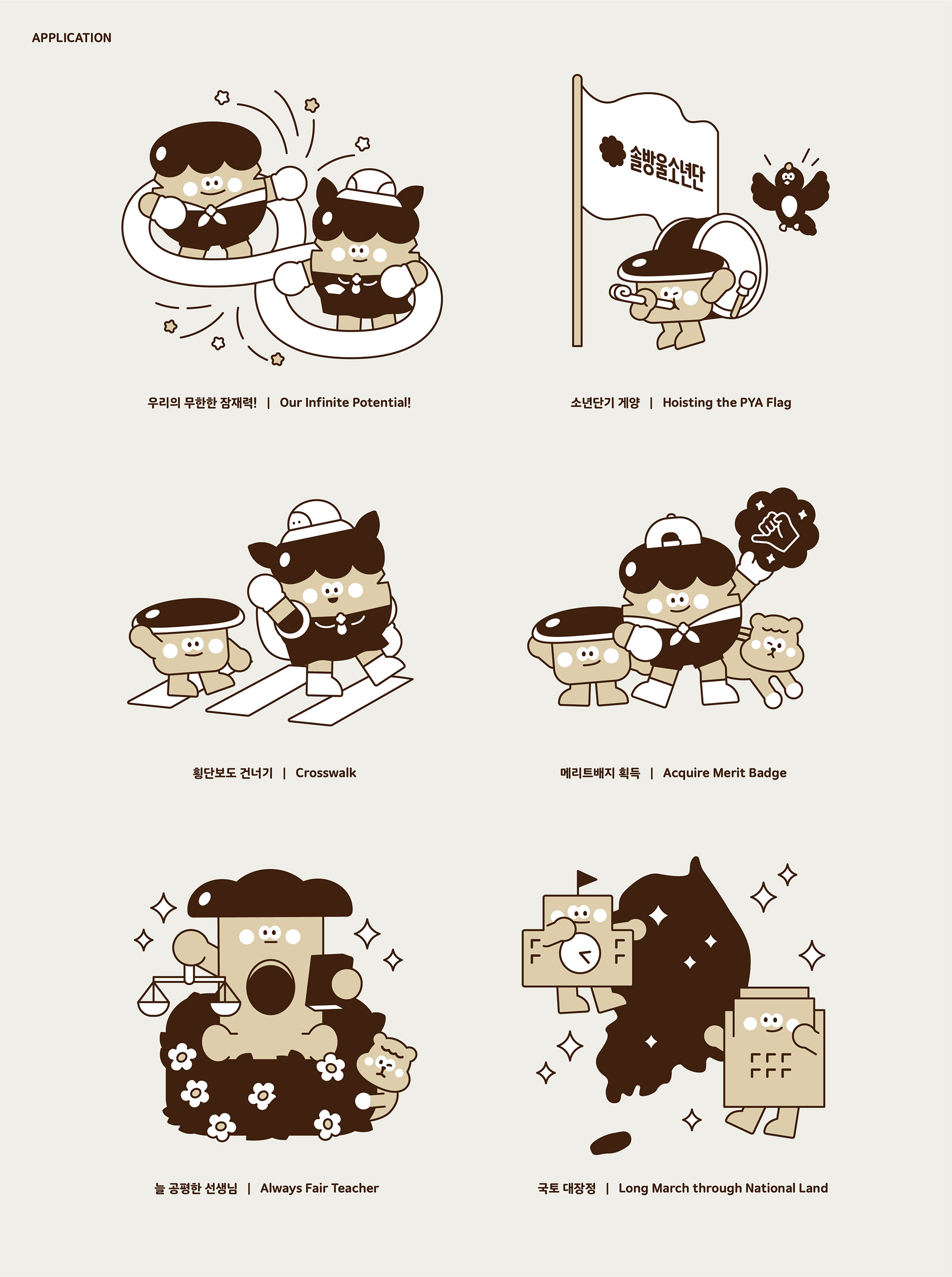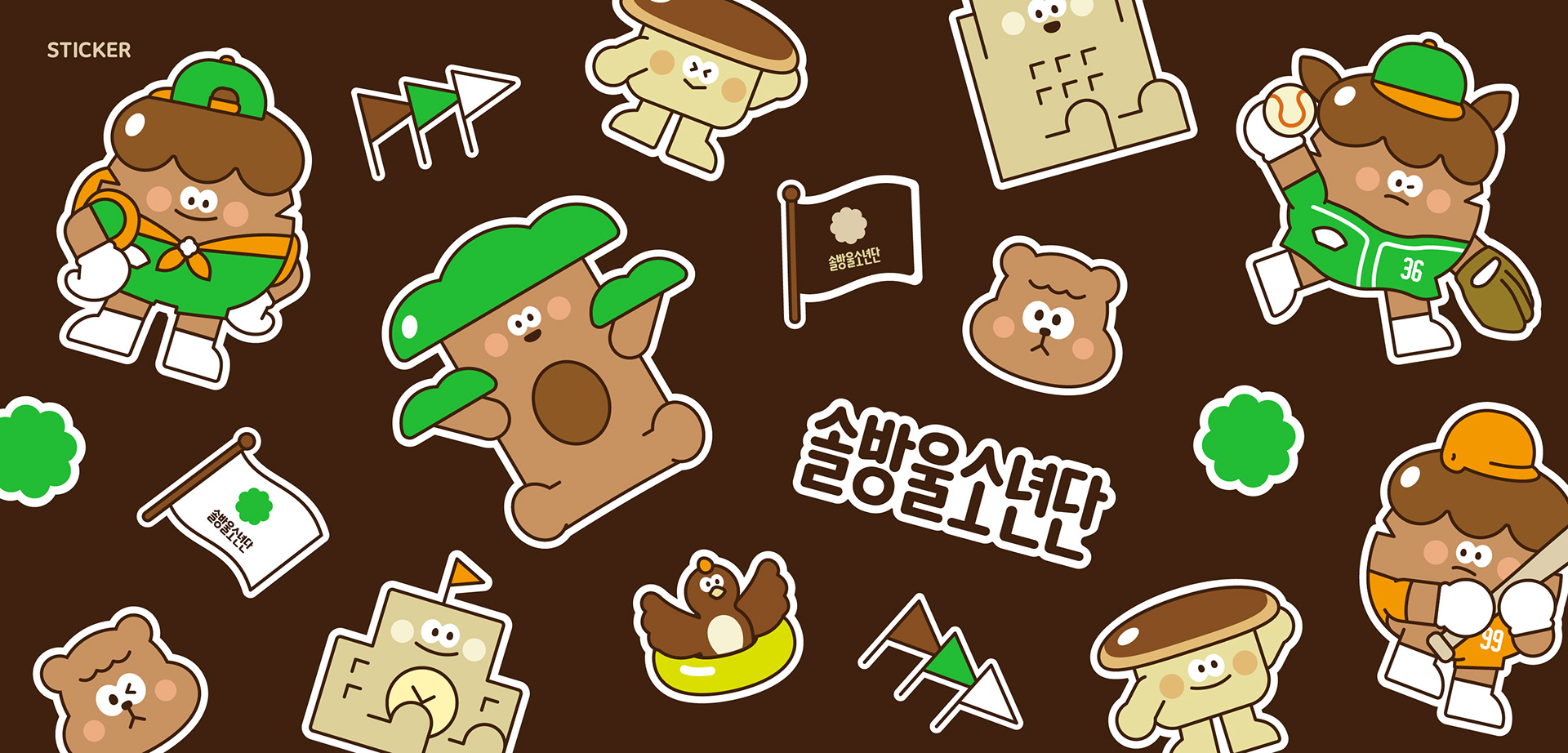 Pinecone Youth Association Character eXperience
2019 - 2020
Overview
솔방울소년단은 교육불평등격차를 해소하고 어린이들이 장차 사회에 꼭 필요한 인재가 되는 것에 목적을 두며 어린이들이 마음껏 학습하고 올바르게 성장하도록 돕는 청소년 단체입니다. 솔방울은 수 백배의 결실을 보아 거대한 소나무가 될 수 있는 잠재력을
가진 열매입니다. 이는 마치 자라나는 우리 어린이들의 모습과 닮았습니다. 어린이들은 솔방울소년단 활동을 통해 믿음직한
지도자, 소망을 가진 조력자, 사랑을 나누는 봉사자로 자라날 것입니다. 
The Pinecone Youth Association(PYA) aims to eliminate inequality in education and ensure children to become necessary human resources in society in the future. The PYA is a youth organization that will help children learn as much as they want and grow up properly. Pinecone grows several hundred times larger and has the potential to become a pine. It is like our generation. Through the activities of PYA, children will be guided as trusted leaders, hopeful supporters, and volunteers to share love. 
CX Designer : Kwanwoo Kim
Songwrighter : Kwanwoo Kim
Composer : Seunghyun Lee
Song mixer : Sangjun Oh
Instagram  l  Kwanooo.kr
ⓒ kwanooo.kr