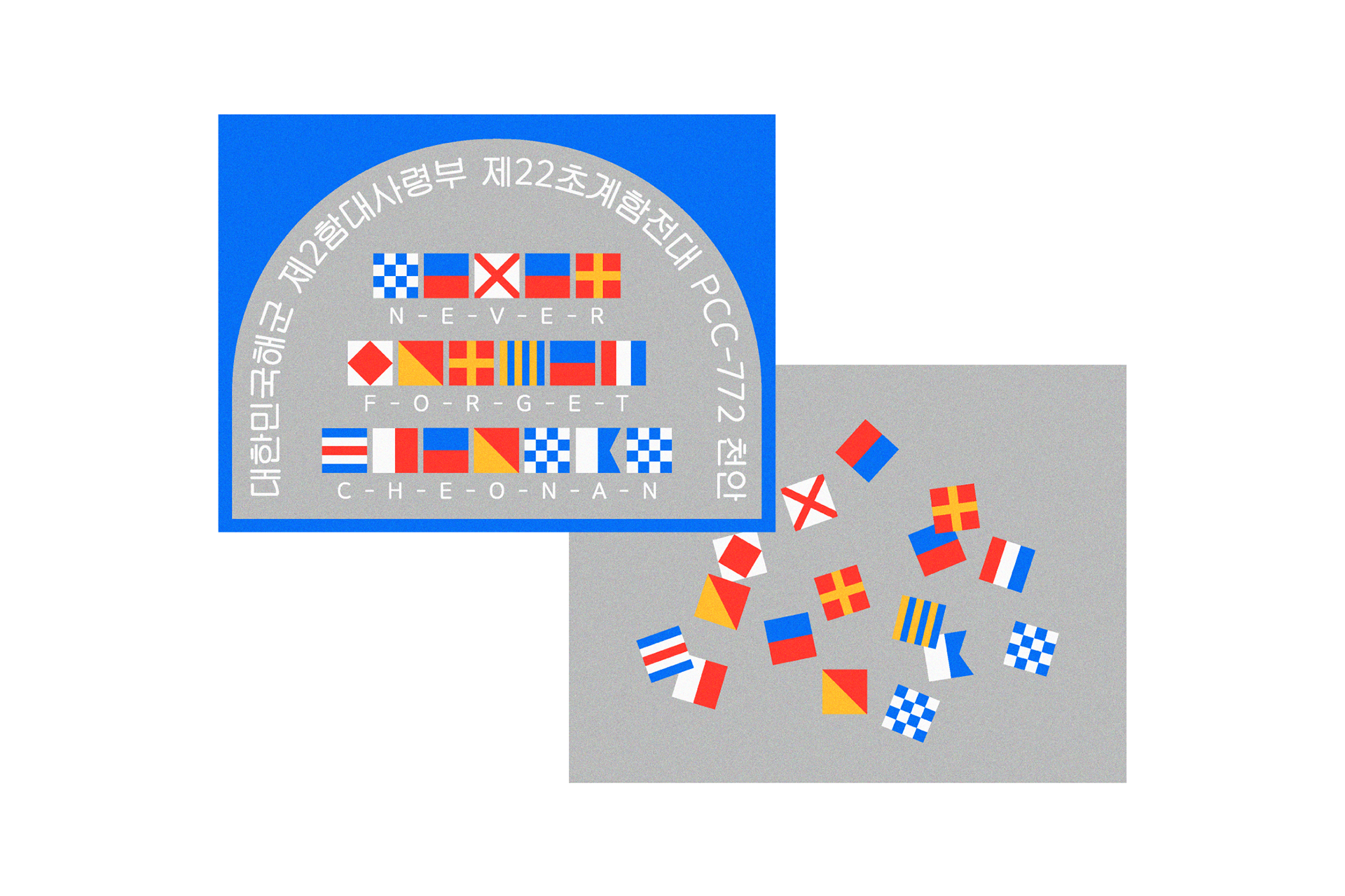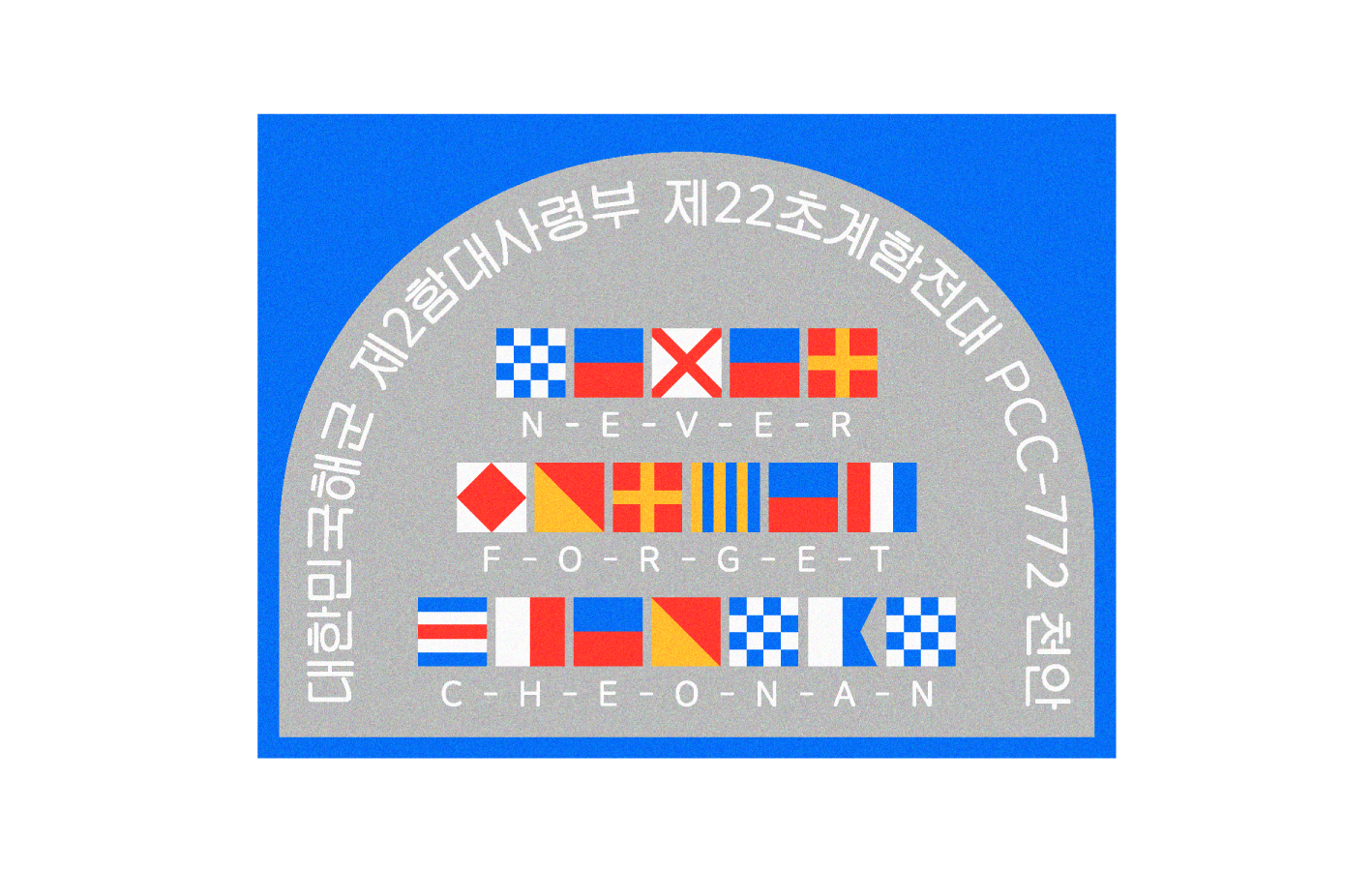 NEVER FOGET PCC-772
Graphic Design
2020
Overview
천안함 피격사건은 2010년 3월 26일에 백령도 근처 해상에서 대한민국 해군의 초계함인 PCC-772 천안이 조선 인민군 해군
잠수함의 어뢰에 의해 격침된 사건이다. 이 사건으로 대한민국 해군 장병 40명이 사망했으며 6명이 실종되었고, 구조작업에서
잠수요원 1명이 순직했다. 해상에서는 선박 사이의 의사소통에 알파벳을 상징하는 깃발을 사용하는데 이를 국제기류신호라고
한다. 이를 활용하여 «NEVER FORGET CHEONAN» 이라는 문자열을 만들어 천안함을 영원히 기억하고자 한다. 
The ROKS Cheonan sinking occurred on 26 march 2010, when Cheonan, a Pohang-class corvettes of the Republic of Korea Navy, carrying 104 personnel, sank off the country's west coast near Baengnyeong Island in the Yellow Sea, killing 46 seaman and 1 deep sea diver. The cause of the sinking remains points to North Korea. At sea, flags symbolizing the alphabet are used to communicate between ships, which are called international Flag Signaling. Using this, we want to create a string called «NEVER FORGET CHEONAN» and rememberer the Cheonan forever. 
Instagram  l Kwanooo.kr
ⓒ kwanooo.kr